Spotlight On Iran
FACTBOX - European Companies Respond To Latest Iran Sanctions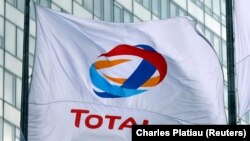 Aug 7 (Reuters) -
New U.S. sanctions against Iran took effect on Tuesday, and President Donald Trump, who defied Washington's allies to impose them, pledged that companies doing business with Tehran would be barred from doing business with the United States.
Following are comments and responses from companies in Europe which last year did far more business with Tehran than U.S. firms did:
DAIMLER
German car and truck manufacturer Daimler has dropped plans to expand its Iran business.
"We have ceased our already restricted activities in Iran in accordance with the applicable sanctions", Daimler said.
In early 2016, Daimler established a joint venture with vehicle manufacturer and dealer Iran Khodro Co to make and distribute Mercedes-Benz trucks in the country.
PSA and RENAULT
Peugeot manufacturer PSA began taking steps in June to suspend its joint venture activities in Iran while rival Renault has said it will adhere to the U.S. sanctions regime.
Both had until Aug 6 to wind down their operations.
A Renault spokesman said the company had no comment to make beyond what Chief Operating Officer Thierry Bollore said in July, when he told analysts: "As we comply fully with U.S. sanctions, it's likely that our development would be put on hold."
After the nuclear accord was agreed in 2015 both PSA and Renault moved swiftly to sign new production deals to upgrade their pre-sanctions partnerships in Iran.
PSA signed production deals worth 700 million euros, while Renault announced a new plant investment to increase production capacity to 350,000 vehicles a year.
TOTAL
Total has said it will quit the multibillion-dollar South Pars gas project if it cannot secure a waiver from the U.S. sanctions – a request French Finance Minister Bruno Le Maire said last month had been rejected along with others by French corporations. [nL5N1SN5HZ ]
Total signed a contract in 2017 to develop Phase II of the South Pars field with an initial investment of $1 billion and has not yet said what it will do with its 30 percent stake should it pull out. It has until Nov 4 to wind down its Iran operations, barring any surprise exemption.
ATR
Turboprop aircraft maker ATR on Aug 6 confirmed it had delivered five more planes to IranAir shortly before Washington imposed new sanctions but still faces difficulties obtaining U.S. permission to hand over another seven on order.
SANOFI
Drugmaker Sanofi said it was premature to say if there will be any impact on its operations in Iran.
Sanofi announced in early 2016 that it had signed an MoU with Tehran aimed at bolstering its presence in Iran. Medicines were exempted from the original nuclear sanctions although shipping drugs into the country was difficult.
ROCHE
"We will continue to monitor the situation closely, assess the impact of the recently reintroduced economic sanctions and continue to work to ensure that patients in Iran can be provided with our innovative medicines, diagnostics and diabetes products," the Swiss drugs company said.
NESTLE
Nestle sees no direct fallout from renewed U.S. sanctions on Iran.
Nestle Iran has its headquarters in Tehran and two factories: one in Qazvin that produces infant cereals and infant formula, and a bottled water factory in Polour.
The company has 818 employees and imports a limited range of Nestle products from abroad, it said.
See all News Updates of the Day